Have an idea for an event? Need timing? Want help with marketing?
Event Management
Great idea but don't know where to start? No worries! We can help with venue selection, city permits, ABC permits, police, medical, bibs, t-shirts, course planning & logistics, water stops, food, volunteer management and more. We have  planned and executed dozens of successful events, and are ready to help you have a great race.
Timing
Fast, accurate and reliable results are essential to a successful race. We use the latest technology in timing from RaceResult. Live results for realtime alerts. Screen and receipt printed results at races. Fast online posting. We can provide registration and website services.
Course Design & Certification
A great course can make all the difference in having a successful event. Junction 311 owns and manages many events and we know what athletes like. We also know how to design and measure an accurate course to maximize safety while keeping your police costs as low as possible..  For an extra level of assurance, we can certify the course for you.
Event Marketing
We can help you in putting together a great marketing plan to build and grow your events. Junction 311 has extensive experience in email and social media marketing. As publishers of Running Junction magazine, we can help you get your race noticed by thousands of athletes.
Hit the Brixx 10k & 5k – October 19, 2019
Greensboro, NC
Run a 10k & 5k on the same day while supporting the fight against blood cancers. 100% of net proceeds go to the Leukemia & Lymphoma Society. Both races earn Greensboro race Series points!
Get your spook on and wear your best Halloween costume. If you really rock your Halloween get-up, you just might be in for a special treat! Afterward, head on down to Brixx Pizza for the Triad's best race after party with free craft beer and delicious wood-fired pizza!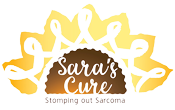 Sara's Cure 5k – October 19, 2019
Charleston, SC
"Sara's Cure 5k – Race for Research" is a family-friendly timed 5k held in the fall. Sara's Cure is a grassroots, race-against-time campaign focused on funding critical research to find a cure for Clear Cell Sarcoma.We will have jump castles ($5 for an armband) a food truck and music to enjoy! Come out and be a part of funding research to cure Clear Cell Sarcoma while enjoying the beautiful Lowcountry views & good family fun.

Dysautonomia Dash 5k – October 19, 2019
Greensboro, NC
Join us on October 19th for a fun event and help us raise awareness for dysautonomia.  Each year we bring together family, friends and  loved ones to help support the dysautonomia community.  Whether you wish to run, walk, or roll your way through the 5K or 1 mile course, or just come and show your support, we hope you will join us. All proceeds benefit Dysautonomia International research, physician education, public awareness and patient empowerment programs.
Maddie's Miles 5k – October 26, 2019
Winston-Salem, NC
Proceeds from the Maddie's Miles 5k will go to support Phoenix Rising of Winston Salem, Inc, a non-profit group whose mission is to battle addiction by supporting local drug courts; funding treatment; and launching awareness campaigns so that no more lives will be lost to addiction and accidental overdose deaths.
Lunge Forward 5k – November 2, 2019
Center City Park, Greensboro, NC
5K Run, Walk & Rally! From the 5K race to the celebration rally, to the kid's dash, this year's event will include a variety of activities for the entire family.  The Greensboro LUNGe Forward 5K Run, Walk, & Rally will be a day of celebration and remembrance, as well as a day to take action and provide hope to those impacted by lung cancer. However you choose to participate, your support will make an impact in the fight against lung cancer in North Carolina. 
Marine Corps Toys for Tots Fun Run  – November 2, 2019
Kernersville, NC
Toys For Tots is a Marine Corps charity. We are raising money and toys for the children in need in the Triad area. All toys will be distributed in December and all money will either buy toys or be donated to the Toys for Tots foundation.
The Cooper Lowe Memorial Friends and Heroes 5k Color Run 
November 9, 2019 High Point, NC
This inaugural event will honor first responders and veterans. Not your traditional 5K and fun run – but a COLOR RUN!  This event is a fundraiser in memory of Cooper Lowe. All funds raised go to the Cooper Lowe playground and to the athletics programs at High Point Friends School.
Emergency Chaplains 5K, November 16, 2019
Durham, NC
Join us for the inaugural Emergency Chaplains 5K!  Experience the peaceful American Tobacco Trail as you run or walk to raise money for Emergency Chaplains. Emergency Chaplains is a nonprofit that serves the First Responders in Durham.  The course will start and finish at Hillside High School.
Hope Run 5k – April 25, 2020
Winston-Salem, NC
Registration for the Hope Run & Family Picnic is NOW OPEN! A signature event for Trellis Supportive Care, formerly Hospice & Palliative CareCenter, returns to Bailey Park on Saturday, April 13th for the 23rd Annual Hope Run & Family Picnic!
Freedom Run 10k, 5k, & 1 Mile Fun Run – July 4, 2020
Greensboro, NC
The Freedom Run 10k, 5k, and Fun Run is a great way to start your 4th of July. Come run in honor and support of Military personnel who protect and defend our freedom. Deck yourself out in a patriotic costume and show off your American spirit!
Wake-Up & Walk 5k – August 24, 2019
Winston-Salem, NC
Help ensure that ALL children can WAKE UP,  safe in their home and neighborhood, ready to succeed in school and supported within a strong family.
ENJOY
Fun and enjoyment are at the core of everything we do. Our events are for you, family and friends to have a great time and create lasting memories. And guess what? We have a blast producing great endurance events!
ENDURE
It's in the name of our company, it's part of our DNA, it's about going the distance. Every event we produce will let you push your limits and compete against others or yourself. All of our events will always be timed and provide an exciting atmosphere.
CARE
Making someone else's life or day  a little happier, brighter and better is just plain fun. We like it!  A portion of the proceeds at each of our events goes to a non-profit organization, such as the Leukemia & Lymphoma Society or Friends in Action, that is dedicated to helping others.
Junction 311 Endurance Sports
Address
3624 Westfield St
High Point, NC 27265
Email: info@junction311.com
Phone: (336) 793-4311
Subscribe to our newsletter.  You can find out about all out events. Be first to get great registration deals and be the first to learn about the great new events we have planned.