Have an idea for an event? Need timing?
Event Management
Great idea but don't know where to start? No worries! We can help with venue selection, city permits, ABC permits, police, medical, bibs, t-shirts, course planning & logistics, water stops, food, volunteer management and more. We have  planned and executed dozens of successful events, and are ready to help you have a great race.
Timing
Fast, accurate and reliable results are essential to a successful race. We use the latest technology in timing from RaceResult. Live results for realtime alerts. Screen and receipt printed results at races. Fast online posting. We can provide registration and website services.
Course Design & Certification
A great course can make all the difference in having a successful event. Junction 311 owns and manages many events and we know what athletes like. We also know how to design and measure an accurate course to maximize safety while keeping your police costs as low as possible. For an extra level of assurance, we can certify the course for you.
Event Marketing
We can help you in putting together a great marketing plan to build and grow your events. Junction 311 has extensive experience in email and social media marketing. As publishers of Running Junction magazine, we can help you get your race noticed by thousands of athletes.
Jingle Jog 5K – December 16, 2023
Winston-Salem, NC
The Jingle Jog 5K has become a Christmas tradition for runners from Winston-Salem, High Point, Greensboro, and beyond! This dog-friendly race features hot drinks, cold craft beer, a finisher medal that doubles as a Christmas ornament, fun costumes, and a great 5K course. A portion of the proceeds goes to Ruff Love Rescue.
Big Beach Marathon, Half Marathon & Safari 7K – January 27 & 28, 2024
Gulf Shores, AL
Run Flat. Run Fast! Boasting a flat and fast Boston Qualifier course, the marathon reveals beautiful scenery as it winds through the paved trail system of Gulf State Park. And the 7K is back! Enjoy a great winter getaway with beautiful beaches, great seafood, and fast running! Incredible post race party at Gulf Shore's epicenter of entertainment, The Hangout.
Valentine's Heartbreaker Marathon & Relay – February 11, 2024
Greensboro, NC

What… a marathon in February.  Don't fret you get to run it with your buddies.  Get 3, 4,5 or more friends together because this race is all about teams. The marathon is 16 laps.  Each person on the team will run 4 laps or approximately 6.5 miles.  You get to go to work on Monday and tell everyone you ran a marathon (just leave out it was a relay).  Hey if you are crazy enough to do this race all by yourself we won't stop you.  The course is certified as a Boston Qualifier.  If you don't have 3 friends looking to experience the heartbreak don't sweat it. You can grab 1 friend and participate in the 2 person division! And, for those with lots of friends, or just looking for the grand finish with less mileage, we have a 5-8 person teams. Honestly, this is an event that has an option for anyone and everyone to be part of the thrill of a marathon finish!
Sea Turtle Half Marathon & Sweetheart 5K – February 17, 2024
Gulf Shores, AL
The Sea Turtle Half Marathon in Gulf Shores, Alabama is a unique and beautiful race experience. The route of this half marathon takes you through the picturesque landscape of the Gulf Coast. You run along pristine beaches with gorgeous views of white sand and blue water before heading inland for a few miles to explore the area's lush forests and wetlands. The course is relatively flat, making it ideal for runners of all levels looking to challenge themselves without taking on too much elevation gain or loss.
Running of the Leprechauns – March 16, 2024
Roswell, GA 
The  Running of the Leprechauns 5K is where we celebrate St Patrick's Day and run! The run starts downhill out of Riverside Park then heads down Riverside drive along the Chattahoochee River. This is a FAST 5K course with an out and back format. Looking for a 5K PR? This is your course !!
Running of the Leprechauns – March 9, 2024
Greensboro, NC 
Do you like to run or walk? Do you love to drink beer and think St Patrick's Day should be a week-long national holiday? Then we have the event for you! The Running of the Leprechauns in Greensboro, NC. The run starts Oden Brewing and tours the UNCG campus before ending back at Oden Brewing for the soon to be famous Saturday before St. Paddy's Leprechaun celebration. 
Charlotte Racefest Half Marathon, 10K & 10K Relay – April 6, 2024
Charlotte, NC  
Celebrating running and the Charlotte community over two decades, Charlotte RaceFest Half Marathon, 10K & 10K Relay (we are bringing the relay back for a 2nd year!) continues to be the premiere spring endurance event and celebration! RaceFest offers the opportunity to experience a community event full of tradition, goodwill and a feel-good vibes.
CraftHalf Half Marathon & 5K – April 20, 2024 
Winston-Salem, NC 
The event is a celebration of running, the community and a kickoff celebration to North Carolina Beer Month. Don't miss the 9th annual Craft Half Marathon, 5K, Kids Dash and community block party! Come celebrate North Carolina with running and craft beer and with the Triad's premier spring distance race!
Run 704 – May 18, 2024 
Charlotte, NC  
Join us for our 3rd annual Run 704 in the heart of University City, celebrating our Queen City, as only Charlotte can. Distances include – 7.04 miles, 7.04K (new in 2024!) and 0.704 Kids Dash! Enjoy a beautiful run through Mallard Creek, Toby Creek Greenway and finish at Armored Cow Brewery for a post-race celebration! A craft beer, all age, community, post-run celebration hosted at Armored Cow Brewing.
Area 13.1 Half Marathon, Out of This World 10K & Terrestrial 5K – TBA 2024
Roswell, GA
Happy Intergalactic Running Day! AREA 13.1, Out of this World 10K, and Terrestrial 5K is an Out of this World Running Event. The AREA 13.1 Half Marathon is a night race in Roswell, GA. One of the most popular courses to run in the State of Georgia. The course is mostly flat with one small hill.   You are sure to earn a PR on this Half Marathon/5K course!
Moonlight Madness 5K & Monster Mile- TBA 2024
Winston-Salem, NC
The Moonlight Madness 5K & Monster Mile race brings out some of the top competitors and those just looking to have a good time. Come join us for a night race with live music, craft beer and a friendly family fun night out at Bailey Park.
The Cannonball Marathon, Half Marathon, 10K & 5K – TBA 2024
Greensboro, NC
The Cannonball is celebrating its 21th anniversary as one of the longest-running endurance events in North Carolina. It features the "DOUBLE BARREL" challenge with the 5K on Friday evening so you can run the 5K AND either the 10K, full or half marathon on Saturday. Two parties plus extra medals and schwag!
We have seen blazing fast times in previous years for the half, but don't be fooled the course isn't a walk in the park. The race is also perfect for the beginner runner because of the gorgeous scenery. The backdrop for the race is Country Park and the beautiful north Greensboro countryside. Country Park, with the Greensboro Science Center right next door, is a great place for the family to hang out listen to our live band while you run.
Hit the Brixx 10K & 5K – TBA 2024
Greensboro, NC
Join us for another great 10K & 5K race and support a local non-profit, Greensboro Running Club! Get your spook on, grab some friends and wear your best Halloween costumes. Both races earn Greensboro race series points!
Running of the Turkeys 5K – TBA 2024
Greensboro, NC
The Running of the Turkeys 5K & Family Fun Run returns an annual tradition to Greensboro's Country Park! All participants get a cool Turkey Hat! 5K runners get an awesome long sleeve t-shirt. Bring the whole family and the pups. Pet-friendly and both runs have a "Top Dog" award!
Running of the Turkeys 5K – TBA 2024
Roswell, GA
The Running of the Turkeys 5K & Family Fun Run returns an annual tradition to Downtown Roswell! All participants get a cool Turkey Hat! 5K runners get an awesome long sleeve t-shirt. Bring the whole family and the pups. Pet-friendly and both runs have a "Top Dog" award!
 Indicates a Junction 311 owned event.
The Junction311 Race Series, January – December 2023
Junction 311 is proud to manage the Race Series. Participate in 5 races in the series to be eligible for awards. Run as many races as you can and we will score all of your races. Enjoy special invitations to ongoing series socials, gatherings and special events through the year.  And best of all….THE end of season celebration for all series qualifiers!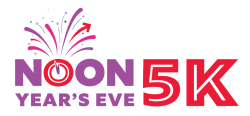 Noon Year's Eve 5K- December 31, 2023
Charlotte, NC
It's time to say goodbye to '23 – but not before one last 5K! Join us for the inaugural Charlotte NOON Year's Eve 5K at McAlpine Creek Park. This is your chance to compete on the spectacular Larry McAfee Cross Country trail at McAlpine – a certified 5K race course!
Noon Year's Day 5K- January 1, 2024
Charlotte, NC
This family-friendly 5K will have you running into the New Year in festive style! Enjoy the scenic new course that begins in the heart of University City and follows along Mallard, Barton and Toby Creek Greenways. The race finishes on the campus of UNC Charlotte with a New Year's Day celebration!
Run At The Rock 5K, 10K & Half Marathon – December 2, 2023
Burlington, NC
Welcome to the 19th Annual Run at the Rock!  Since 2005, trail runners from across the region have challenged themselves on the beautiful and demanding trails of Cedarock Park.  Run 5K, 10K, or Half Marathon on awesome courses that include twisty single-track and smooth, flowing equestrian trails.  Cedarock Park is located in Burlington, NC and is an easy drive from Chapel Hill, Durham, Raleigh, Greensboro, and Winston-Salem.  See you in December for an awesome day of trail running action.
Downtown Jingle Jog 5K – December 9, 2023
Greensboro, NC
Twas the Run Before Christmas and all round the town, the Santas were jogging . . . nowhere was a frown! Join us in this new expansion of our Downtown Greensboro holiday celebration. The event is brought to you by Downtown Greensboro Inc (& sponsors) along with Junction 311 Endurance Sports and some of the "locals" behind the Fun Fourth Freedom Run. Not only do you get a great race, but you also have the opportunity to enjoy both the Downtown Jingle Jog 5K & SantaCon Bar Crawl at one discounted price!
Tis the season to celebrate!
ENJOY
Fun and enjoyment are at the core of everything we do. Our events are for you, family and friends to have a great time and create lasting memories. And guess what? We have a blast producing great endurance events!
ENDURE
It's in the name of our company, it's part of our DNA, it's about going the distance. Every event we produce will let you push your limits and compete against others or yourself. All of our events will always be timed and provide an exciting atmosphere.
CARE
Making someone else's life or day  a little happier, brighter and better is just plain fun. We like it!  A portion of the proceeds at each of our events goes to a non-profit organization, such as the Leukemia & Lymphoma Society or Friends in Action, that is dedicated to helping others.
Junction 311 Endurance Sports
Address
3714 Alliance Drive, Suite 305
Greensboro, NC 27407
Email: info@junction311.com
Phone: (336) 793-4311